Back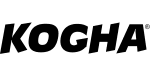 from 10 Articles
50 % Discount
Hook Size
Trace Ø mm
Colour
Length cm
Contents
Order No.
Avail.
Quantity
Available, Delivery: approx. 1-3 workdays
Available, Delivery: approx. 1-3 workdays
Description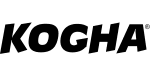 Kogha First-class trace hooks
The hook is one of the most important pieces of fishing equipment. No hook, no fish, it is that simple! Of course there are hooks of good, normal and poorer quality. The Kogha Premium Hook Traces and naturally the Koha Loose Hooks are of outstanding quality. The high-grade carbon steel hooks with their chemically sharpened points are of the highest quality. This means that the hook is not going to straighten during the fight or break under pressure. The hooks sit straight away on the strike thanks to their sharpness. The Kogha Premium Hook programme is 100% practice orientated. The right hook for the right method and species!
Kogha Leader hook (Cod)
Extremely strong trace hooks for natural bait fishing. The shank has 2 barbs for holding the rag and lugworm. The red colouration is an extra attraction to the cod.